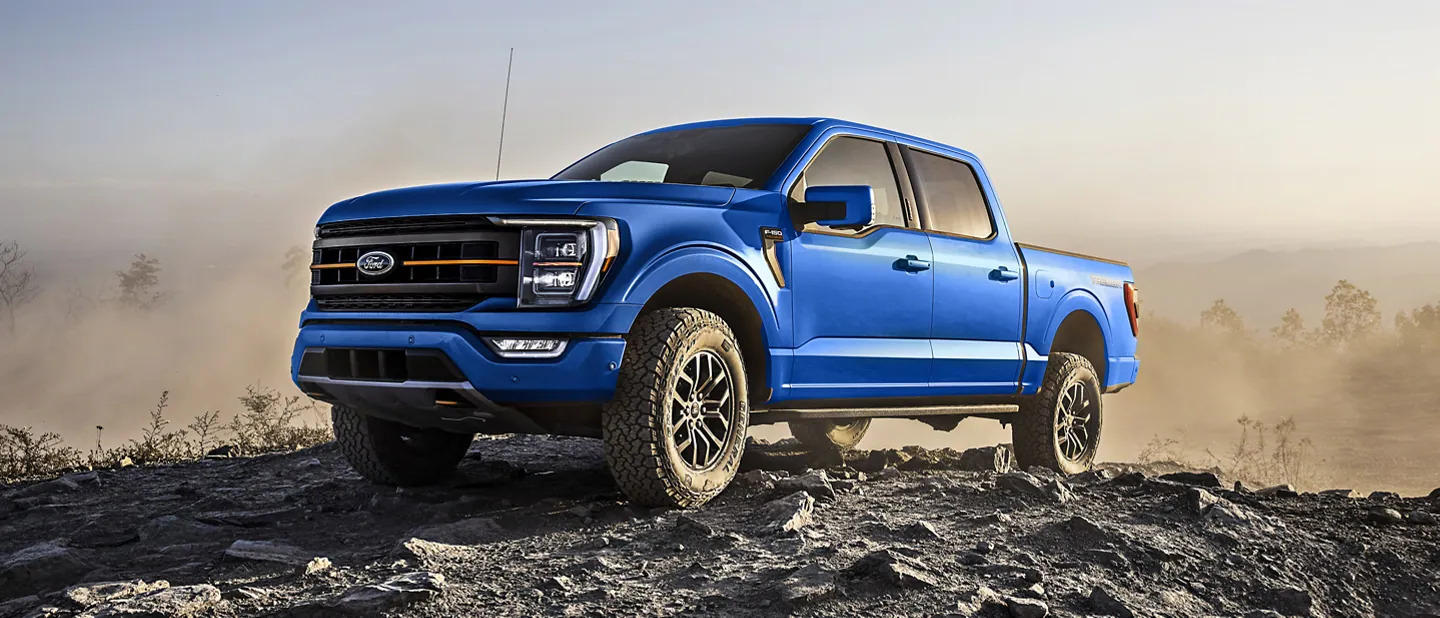 Sure there are many pickup trucks in America but the high demand Ford F-150 remains unquestionably the king of all trucks with its potential to revolutionize the entire electric pickup truck market. So what's in for the 2022 Ford F-150 Lightning?Let's take a look at some of the most intriguing features that the Ford F150 Lightning has to offer.
You can use it to power a house
Yes that's right folks! On a single charge, the electric Ford F-150 can power your entire house for three days. Ford offers an innovative backup power system that allows the pickup truck to function as an energy storage reserve for homes. Say a weather event knocks out electricity, and the F-150 will easily transfer its stored energy back into the home, immediately notifying the owner via a push notification sent to their phone.
Furthermore, Ford predicts that with power rationing, the battery can last up to ten days.
It's got a trunk in the front
Because there is no ICE in the Ford 150, the designers constructed it to provide greater space for passengers as the mega frunk. With its 400 litres of volume and 400 pound payload, you can comfortably load two golf bags and other items.
It knows fast charging is the need of the hour
One of the most significant aspects of an EV is how quickly it charges the car, and the F150's ability to charge itself is the cream on the cake!
By the time you grab a good meal or run some errands, your F-150 Lightning, when equipped with the extended range battery and parked at a 150kw DC charging station, will charge from 15% to 80% in as little as 41 minutes.
You are in for a comfy power nap
Ford claims it spent months analyzing how customers sleep in their truck interiors. This is how they came up with this intriguing feature: the F-150 Lightning's front seats can be folded flat to nearly 180 degrees with the optional maximum-recline seats, allowing you to take a power nap while the truck charges at a station.
Never fall short of power outlets again
Its 9.6 kW Pro Power Onboard battery source, up from 7.2kW in the F-150, can power everything like loudspeakers and TVs. The EV boasts 11 outlets in the bed, cabin interior, and frunk. In addition, there are 8 USB-A and USB-C charging outlets throughout the cabin.
Bid adieu to gas stations
You can keep your F-150 Lightning charged with the Intelligent Range and FordPass Power My Trip app without ever stopping at a gas station or using your wallet to pay for energy. The dual onboard charging technology offers even faster home charging, ensuring that you always wake up to a fully charged truck.
Also Read - Upcoming Hybrids 2022-2023
It's Lightning fast
The new Lightning pickup boasts 573 hp and 775 pound-feet of torque, giving it remarkable acceleration capabilities. According to Ford, the EV truck can accelerate from 0 to 60 mph in less than 4.5 seconds and reach a top speed of 110 mph.
Note, that the dual-motor Tesla Cybertruck is said to go from 0 to 60 mph in 4.5 seconds, with a top speed of 120 mph and likewise the Rivian R1T can accelerate from 0 to 60 mph in three seconds flat with the 135-kWh pack. Now that's head to head!To read more about Rivian and Tesla Cybertruck, click here.
To know about the tax rebates and offers on the EV, click here.