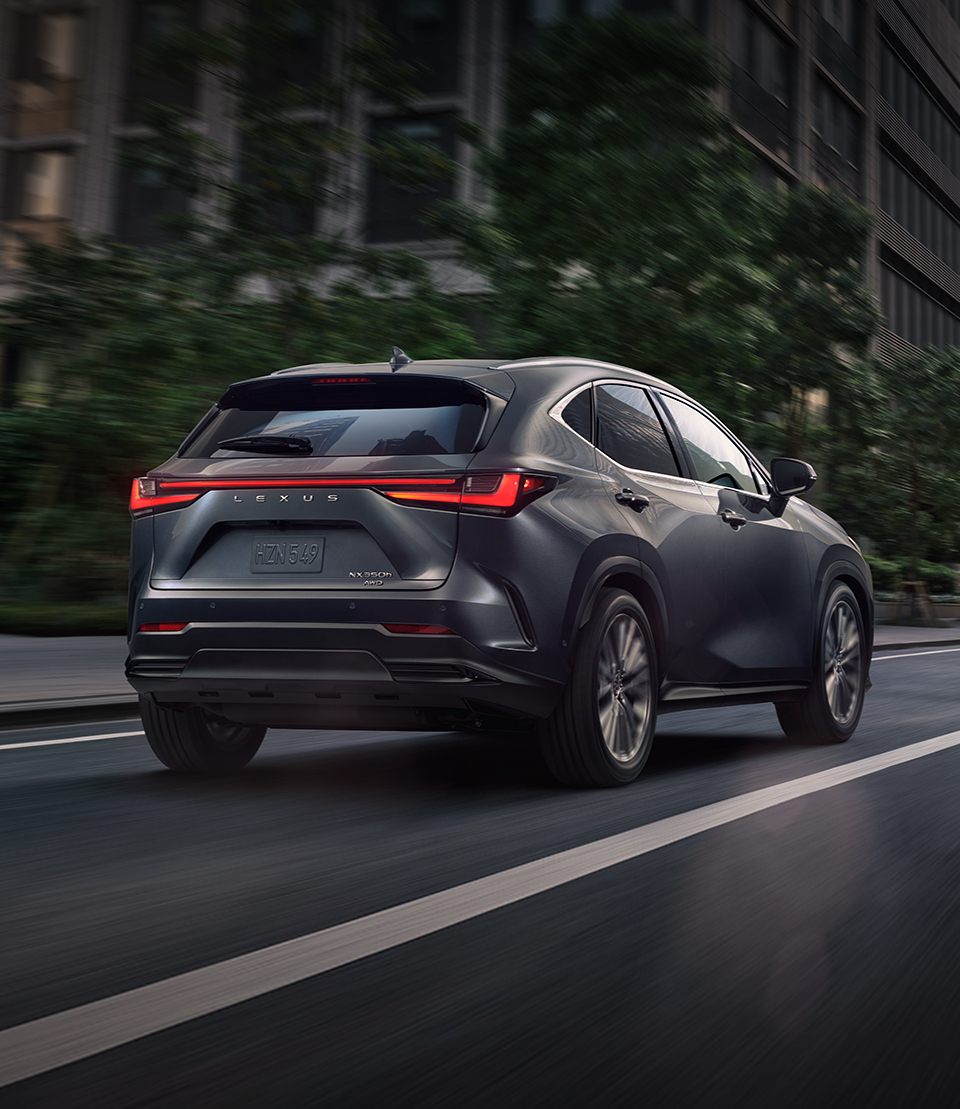 | | | |
| --- | --- | --- |
| PROS | CONS | VERDICT |
| The PHEV models are fast! The interior is stylish, thanks to the large center screen and the 10 inch HUD unit. The Mark Levinson sound system is incredible, and the stock 10 speaker system isn't bad at all! | It is less spacious than some of its rivals. The dynamics are adequate but sporty. Even with the vehicle's above-average price, you have to pay extra to get most of the features, such as ventilated seats and a powered liftgate with a kick sensor. | It looks fantastic and will stand out in bright color schemes. It is built on the same platform as the popular Rav4 which is an American favorite. Apart from the packages, there are many optional extras available, giving you a great deal of customizability. It's an awesome vehicle for Lexus fans to drool over, but it's also good enough that non-Lexus people won't hate it. |
Does it have any competitors or rivals?
Lincoln Corsair, Audi Q5, BMW X3, Mercedes GLC, Volvo XC60, Acura RDX, Genesis GV70
What's interesting about the 2022 Lexus NX?
Fully redesigned for 2022
17 speaker Mark Levinson 1800 Watt system available
E-CVT with paddle shifters

How about the prices and trims?
The NX starts at $39,025 but has hybrid options in the last three trim levels - 350h, 450h+, and 450h+ F Sport.
| | | | |
| --- | --- | --- | --- |
| Trim | 350h | 450h+ | 450h+ F Sport |
| Drive | AWD | AWD | AWD |
| Starting Price (USD) | 42,125 | 56,725 | 57,975 |
| Engine | 2.5 liter Inline 4 Hybrid | 2.5 liter Inline 4 PHEV | 2.5 liter Inline 4 PHEV |
| Battery Capacity kWh | - | 18.1 | 18.1 |
| Electric Range (miles) | NA | 37 | 37 |
| combined Power (hp) | 240 | 304 | 304 |
| Torque (lb-ft) | 167 | 176 | 176 |
| 0-60 mph (s) | 7.2 | 6 | 6 |
| Top Speed (mph) | 124 | 124 | 124 |
| MPG (city/hwy/comb) Or comb MPGe | 39/41/37 | 84 | 84 |
| Charge Time @220/240V | - | 4.5 | 4.5 |
Which one do we recommend?
We recommend the 450h+ because it is a PHEV, which means it can charge and run on pure electricity, saving you money on gas. The F sport 450h+ is slightly more expensive (+$1,250) and comes with sport tuned adaptive suspension and cosmetic changes, so it's worth considering if you want to give your NX a sporty look. Aside from that, the 450 trims get a 14-inch display, standard AWD, and the highest fuel efficiency while providing the most power.
What about its availability?
The Lexus should be easily available at Lexus dealerships near you. However, PHEV models are in short supply, so it is best to contact the dealership ahead of time.
What about its performance and handling?
It's a comfortable crossover with excellent fuel economy, a smooth CVT transmission, a capable AWD system, and enough highway power to satisfy most folks. It's also surprisingly fast for a hybrid vehicle.
Icy roads and muddy terrains will not golf you back, thanks to its brake actuated limited slip differential.
The F Sport suspension makes the ride a little sportier, and the steering feels more responsible, but feedback is limited given the fact that it is an electronic power steering unit.
The CVT is smooth, and the option for pseudo gear changes increases driver involvement. It's not very exciting, but it's also not as dull as some of the other crossovers.
You can tow up to 2000 lbs with the tow pack.

How's the interior?
| | | | |
| --- | --- | --- | --- |
| Seating | Headroom, Front/Rear | Legroom, Front/Rear | Cargo volume |
| 5 | 38.34 / 38.51 in, 37.1 / 38.09 in (with moonroof), 37.12 / 37.36 in (with panorama glass roof) | 40.96 / 39.06 inches | 22.7 (46.9 with second-row seats folded) cubic feet |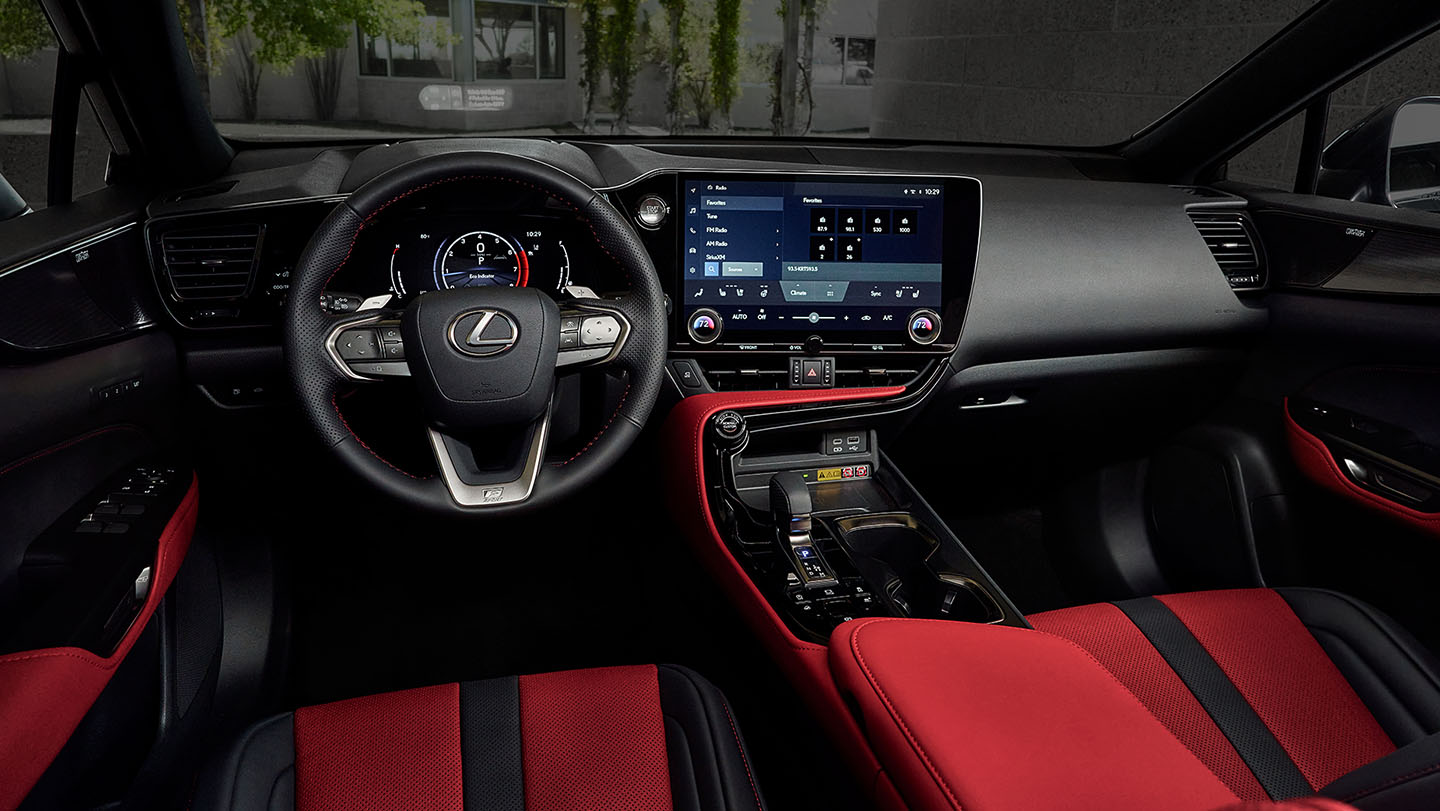 The cabin appears to be modern and chic thanks to its abundance of leather, soft touch materials, and modern features. Although it is not as large as its competitors, it is roomy enough to seat most people comfortably over long distances.
LIKES:
Ambient Lighting (optional at $100)
Available heated front and rear seats and ventilated front seats
DISLIKES:
Insufficient headroom for tall passengers, even without the optional power tilt and slide sunroof
The interior color themes could have been made more versatile and vibrant, especially in the dashboard area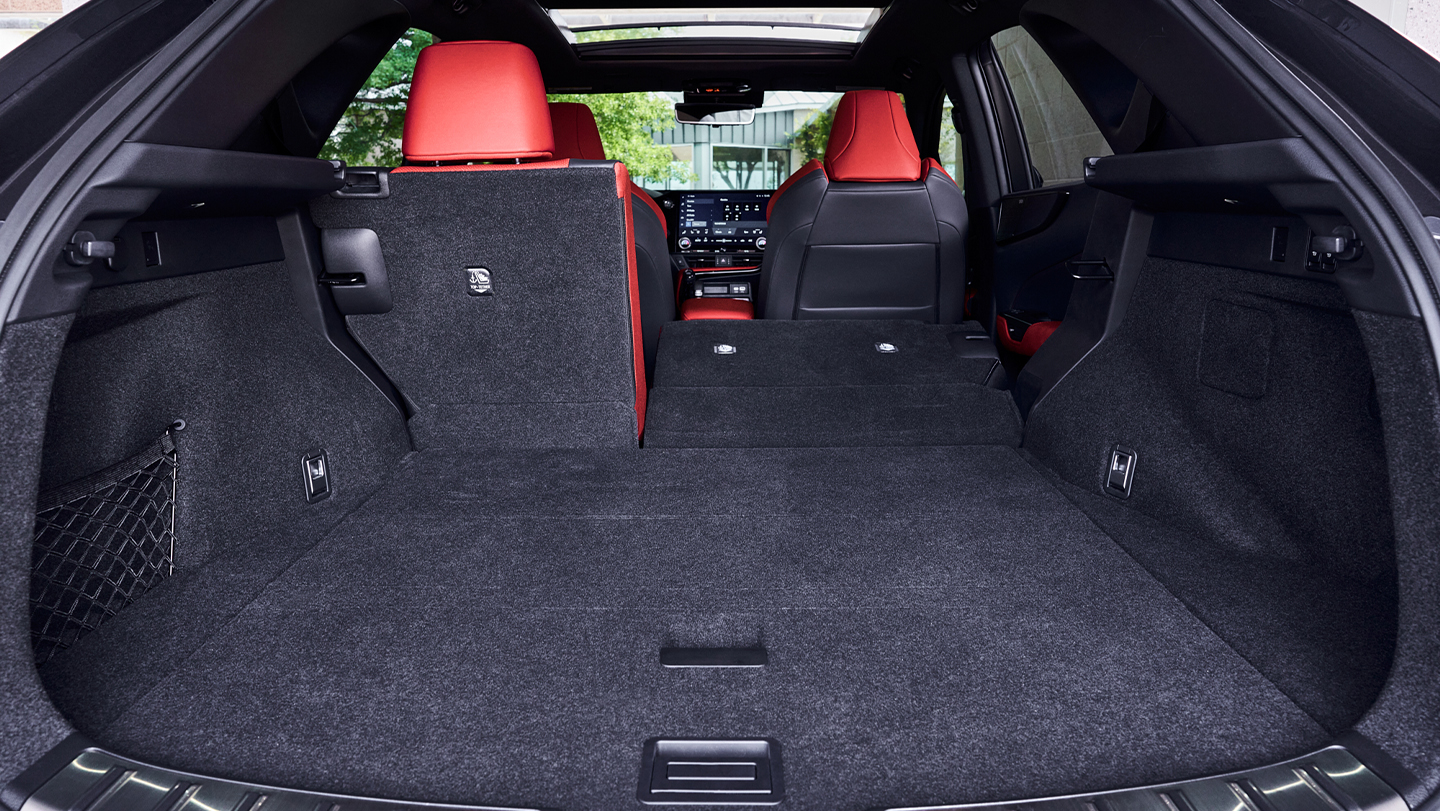 Quick Quirk:
When you pull the door handles, you actually press a button on the inside that opens the door. Even on the inside, there is a button that looks like a door lever but is electronic.
Infotainment and connectivity
The 350h hybrid trim includes a 9.8-inch center touchscreen as standard, while higher trims include a 14-inch unit. The 450h+ trims also include a 10 inch HUD and a 10-speaker Lexus Audio system as standard equipment. By choosing the optional packages, you can upgrade your 350h to a 14-inch screen or a 10-inch screen.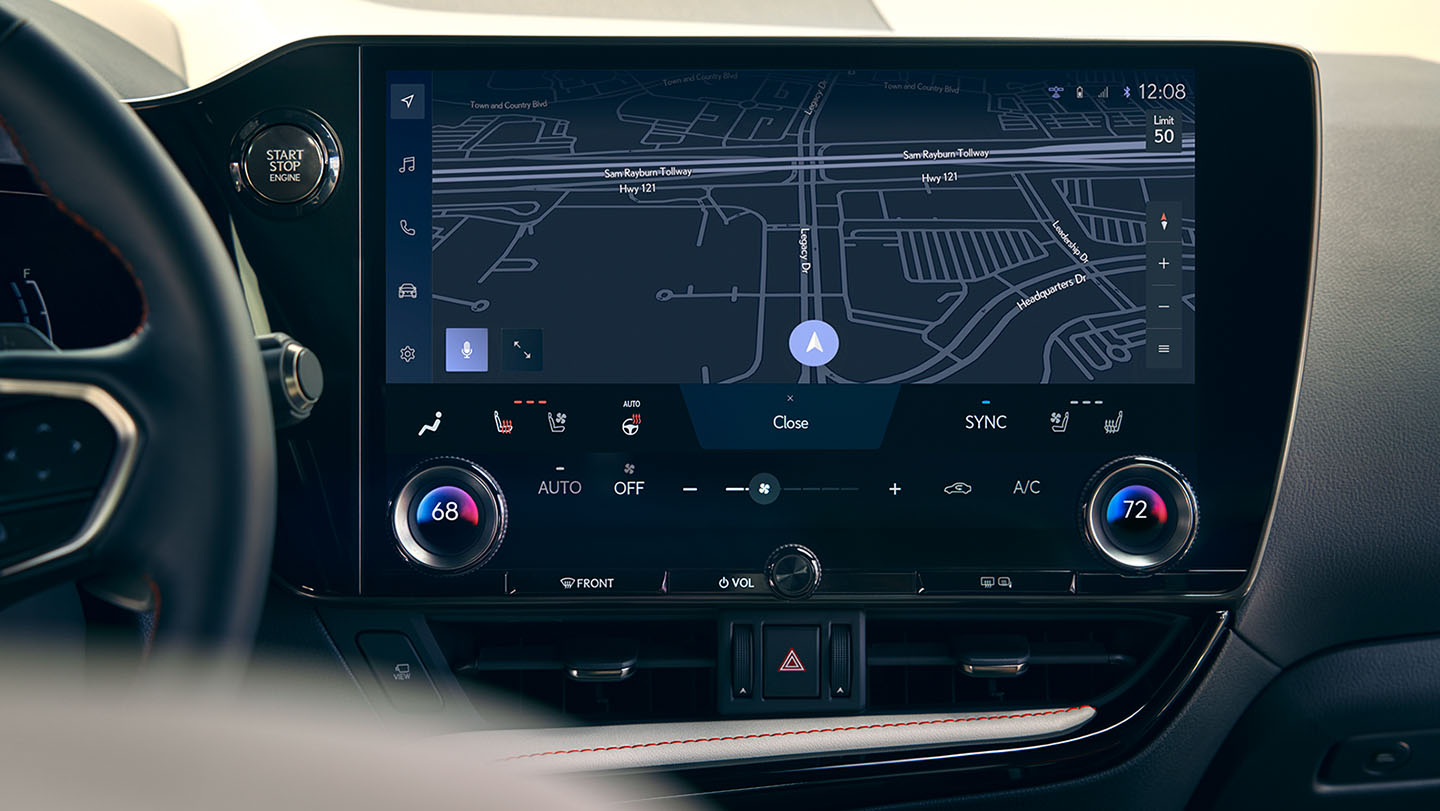 LIKES:
WiFi hotspot
Wireless Apple CarPlay and Android Auto
Lexus App
Optional 1800W 17 speaker Mark Levinson Premium Surround Sound System
Voice Command
DISLIKES:
Without opting for a package, you cannot get the optional Mark Levinson Sound System
There is no fully digital driver's display.
How about the technology and features?
The NX comes standard with a glass roof, a panoramic sunroof, a 10-way powered driver seat, and an 8-way powered passenger seat, as well as heated front and rear seats and ventilated front seats. Other features include a power door with a kick sensor, 60/40 power folding rear seats, and remote start.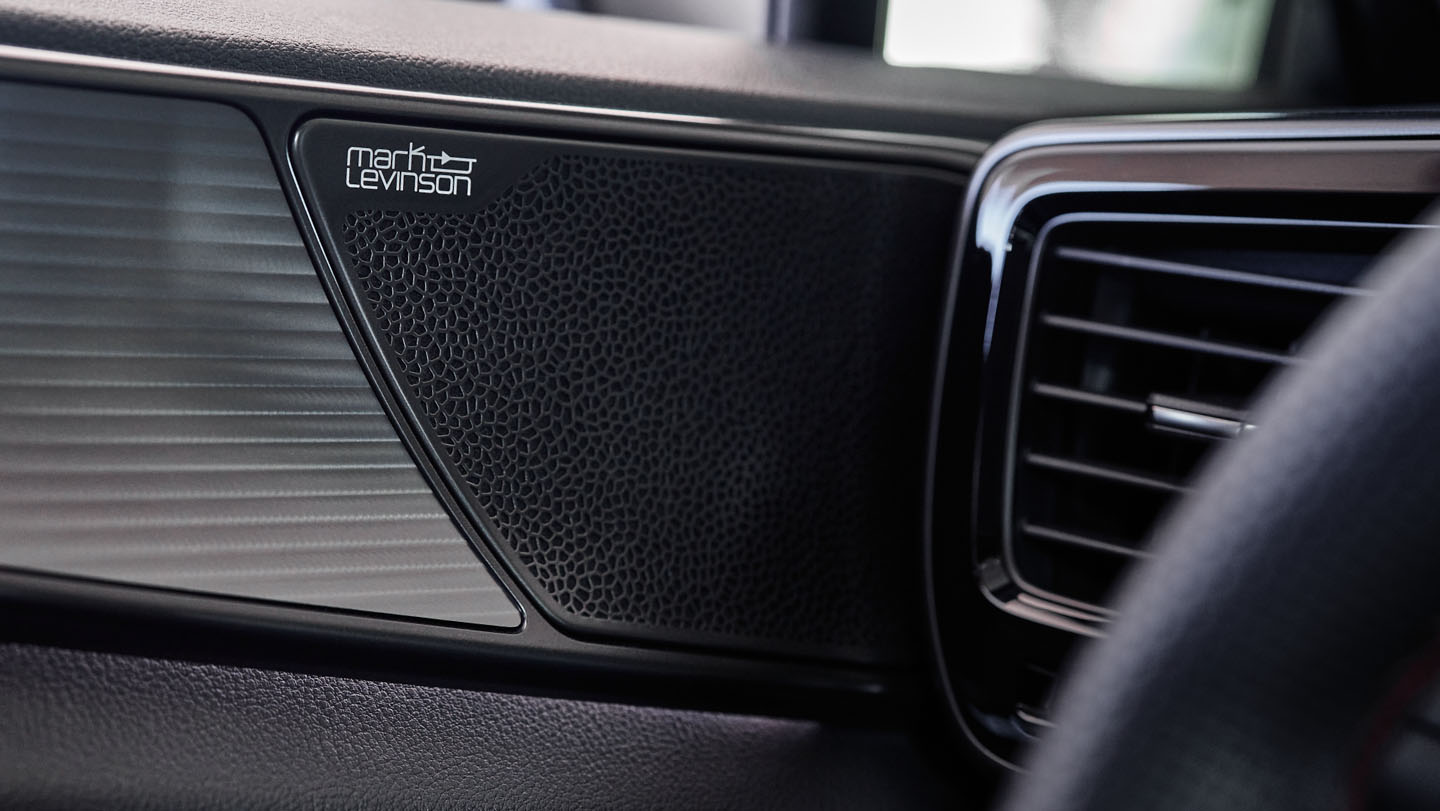 LIKES:
Wireless charging pad
Panoramic view 360 degree monitor
Advanced Park assist
DISLIKES:
Many options are not standard and require a premium to be paid.
Some Lexus connect services necessitated the purchase of a subscription.
How's the exterior?
The NX has established its own design type in its segment: a crossover with a luxurious and athletic appearance.
The Spindle Grill's new vertical slot design makes it stand out, and the Bi LEDs and Premium Triple beam LEDs give it a premium look.
The 20-inch 20-spoke and 18-inch 15-spoke wheels, combined with the strong body lines and distinct side profile, gives a muscular appearance to this small SUV.
The back has a distinct appearance as well, with a light bar in the center connecting to the taillights on top.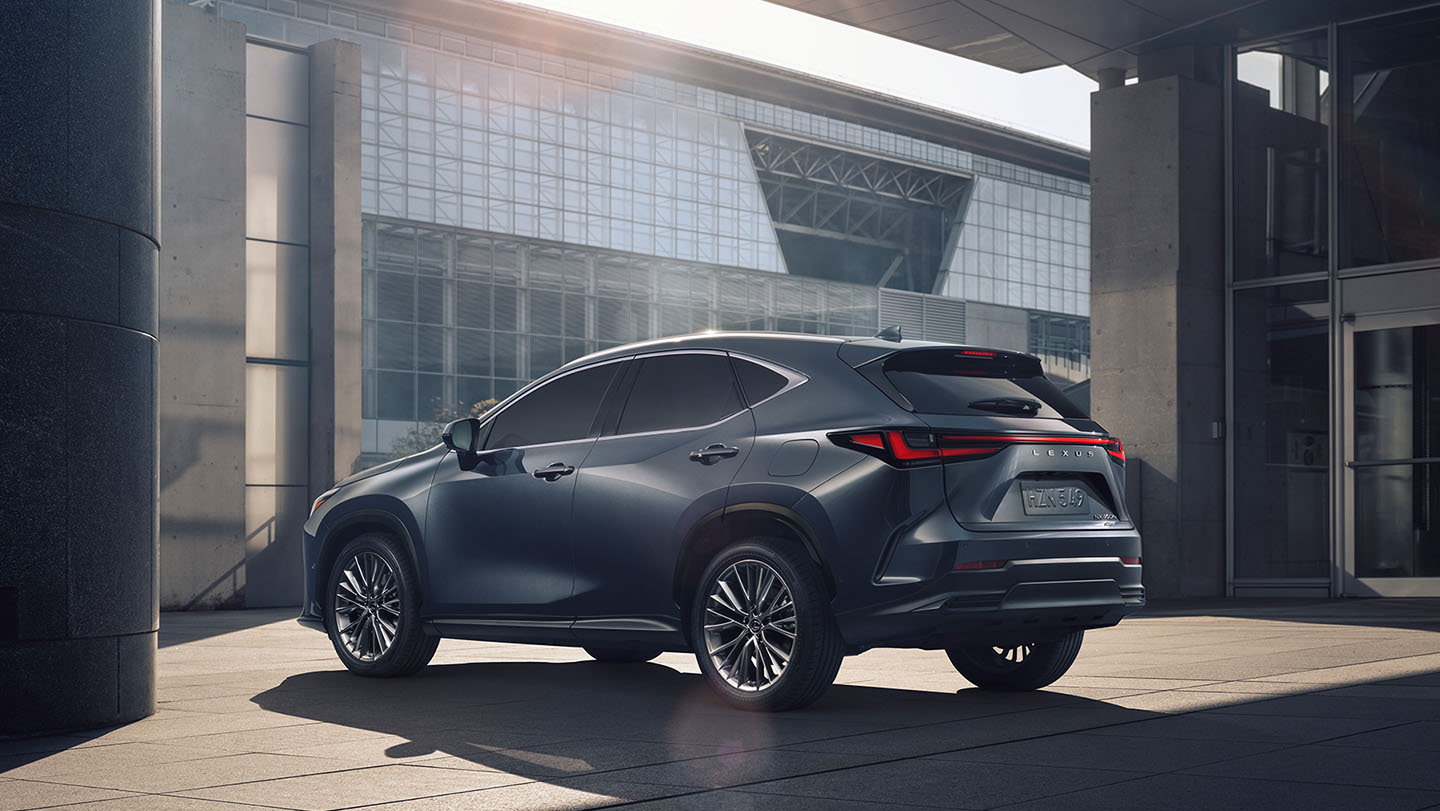 What warranty and safety does it offer?
4 year / 50,000 miles basic warranty
6 year / 70,000 miles Powertrain warranty
8 year / 100,000 mile warranty on electrical components (battery included)
6 year / unlimited miles corrosion warranty
4 year / unlimited miles 24/7 Roadside Assistance
1 year / 10,000 mile maintenance
It has 8 airbags
Features like Collision Mitigation Front and Rear, Rear and Front Cross Traffic Alert, Lane Departure Alert with Steering Assist, Blind Spot Monitoring, Intuitive Parking, and Evasion Assist are available.
It received a 5-star crash rating by the NHTSA in 2021 and is listed as one of the Top Safety Picks by the IIHS.
Are there any incentives and rebates for the PHEV?
Federal and state governments offer incentives for PHEVs. Before purchasing a PHEV, hybrid, or other Alternatively Fueled Vehicle (AFV), you should definitely consider these incentives.
Government incentives include:
tax rebates
financing the purchase and installation of chargers
waived off sales or use tax
priority lanes
discounted toll tax
Some incentives and offers from Lexus dealerships:
Dellas, texas:
https://www.parkplace.com/global-incentives-search/2022-Lexus-NX-450h-SUV-Offers-US2022LEX9a9b3c4233e2fd3c5359a44.htm
Chalotte, North Carolina: Columbus, North Carolina
https://www.hendricklexusnorthlake.com/incentives/Lexus/index.htm
Offers on brand new 2020 Lexus NX 300h:
Tulsa, Oklahoma:
https://www.lexusoftulsa.com/global-incentives-search/2020-Lexus-NX-300h-SUV-Offers-US2020LEX765bfb3b63e2fd3c5fb59ac.htm
Van Nuys, California:
https://www.keyeslexus.com/global-incentives-search/2020-Lexus-NX-300h-SUV-Offers-US2020LEX765bfb3b63e2fd3c5fb59ac.htm
Want to own a Lexus but don't want to spend too much money? Click here.