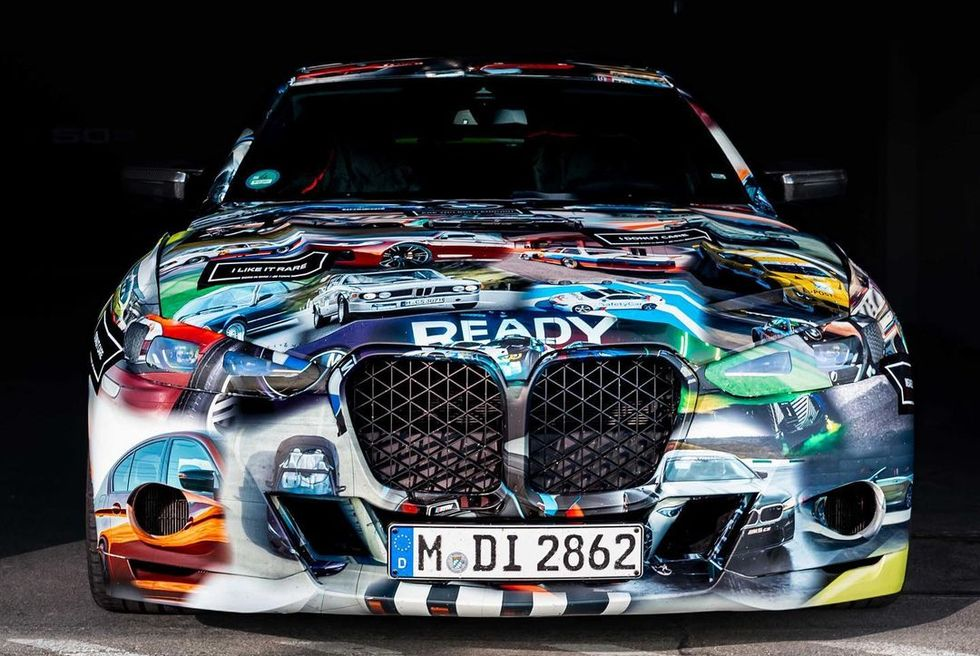 On the 27th of June 2022, the CEO of BMW M announced a new 3.0 CSL through Instagram. It is anticipated to be released in a limited edition of 50 and priced somewhere around $800,000.
The classic 3.0 CSL is certainly returning, as BMW M chief Frank van Meel has confirmed through this first teaser image of a camouflaged car. This was once only a rumor but has now become a fact. It will make its premiere before the year is through, as the M division's 50th-anniversary celebrations conclude. The M4 CSL and M3 Touring have already made 2022 a memorable year, but there will be additional releases in addition to the M2 and XM, which are already well-known.
According to BMW, the company will produce 50 of the redesigned CSL, and it is anticipated to produce about 600 horsepower or 57 more than the M4 CSL on which it is based. According to reports, it will also cost the equivalent of $794,000 using today's currency rates. If so, it will quickly surpass all previous new BMW prices in terms of price.
The 3.0-liter inline-six engine from the M4 CSL is anticipated to be shared by the 3.0 CSL. Although the engine generates a strong 543 horsepower in the M4, it is anticipated to generate about 600 hp in the next vehicle. It also comes with RWD only and a manual transmission. The coupe's powertrain is rumored to enable it to accelerate from 0 to 62 mph in 3.5 seconds.
The kidney grille, which is less intimidating than the one on the M4 CLS, on which the vehicle is based, helps the loud livery blend in. There are two bumpers at the rear, one of which is positioned on the rooftop to cool down the system. A closer look at the livery reveals some indications of what to anticipate. "I LIKE IT RARE" is etched over the hood and "6MT FTW" is printed on the back as part of the painting. The car has wider front and rear fenders, and we anticipate there are additional styling changes that we cannot currently see.
Search BMW Dealers near you

Although it has been modified, it is still a fantastic track vehicle since it is an improved version of the M4 CSL, which is itself an improved version of the M4. BMW's claim that it is very pricey and that the unique 3.0 CSL is "INSANELY EPIC" can be believed with confidence.