Virtual Appointment
unavailabile - 01501
Home Delivery
unavailabile - 01501
Test Drive
unavailabile - 01501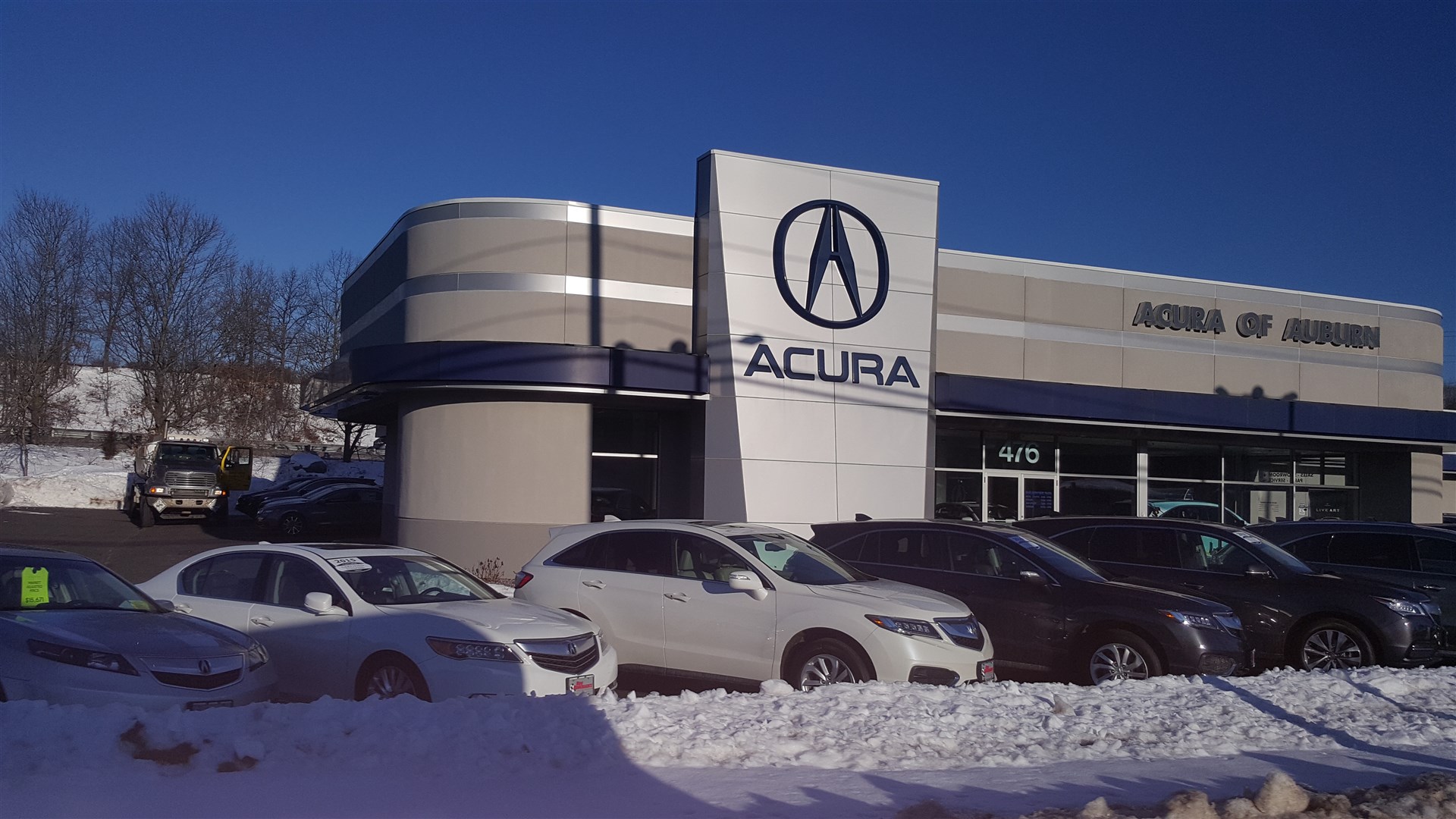 View Gallery
Acura Dealership Located in Auburn, MA Our family built this dealership what seems like just a few years ago, but it was all the way back in 1989. We were one of the early adopters of the Acura brand, and we have worked hard to do this brand justice right here in Massachusetts. By putting our customers first and ensuring that we always deliver the very best in customer service, we have continually attracted new customers while making old friends out of the customers who have visited us in the past. Now we have regulars all throughout Auburn and the surrounding areas including Worcester, Framingham, Springfield, and more. Come to Acura of Auburn, and let us help you get into a great car today. With Acura, the perfect vehicle is always just around the corner. These cars are meticulously designed and carefully crafted to deliver one of the most fun and luxurious driving experiences possible. Proudly designed and built in America with tried and true Japanese reliability, an Acura is perfect for every situation. Whether you want an SUV like the RDX or MDX, or if you want a sedan like the ILX, TLX, or RLX, we are sure that Acura has the perfect option for you, and that we have a prime example right here in our Auburn inventory. At Acura of Auburn, not only will you be able to find the right car, but we will give you a great warranty to back it all up. On all new Acura vehicle purchased from Acura of Auburn, we will cover your vehicle with a lifetime warranty that goes beyond the lifespan of any manufacturer warranty. In fact, it goes for the entire lifespan of the vehicle. There is no mileage limit, no year limit, and no additional charge. Bringing your Acura to Acura of Auburn for service also means that we will automatically keep your service record up to date. This is just additional peace of mind that you can expect to find at Acura of Auburn. In addition to our new inventory, we also have an extensive pre-owned inventory. All of the vehicles in our used selection have undergone a careful and meticulous inspect to ensure that they can deliver everything that you would expect when you buy a vehicle from Acura of Auburn. Not only are many of our pre-owned vehicles also Acura vehicles, but we also have a great selection of Certified Pre-owned Acura models. 45 New Vehicles in Stock
Dealership Services -
service
finance
sales
Review From Google (Most relevant)
Visited Acura of Auburn to inquire about leaving a deposit for a vehicle. I was treated beyond expectations by the sales team, especially Madison. Very polite and knowledgeable. She was able to answer all of my questions clearly and explained the buying process thoroughly. I am definitely looking fo... Read More
Grabbed my new 2023 Acura Integra A-spec today from Acura of auburn. The staff was great as always and made my car buying experience seamless from beginning to end. Thank you Ken, Nate, and Erica!
From beginning to end a great experience with this dealership Erica my salesperson fabulous n Nathan n Ken were very helpful I recommend this place 100% Edit 3 months later I need shocks n the gm was very unprofessional n then 2 weeks after I had my car I had a tire leak go to get it fixed there's... Read More
I recently purchased a used Miata from Acura of Auburn. The car was well-priced and in excellent condition. The sales staff was eager to help and treated me with respect. Highly recommended!
Had a great experience buying a used vehicle from them back in January. It was as smooth of a transaction buying a vehicle as I've ever had, and I know I received a very fair deal from all the research I did in advance. I live in RI and they took care of all the registration stuff quickly and smoo... Read More
Beware when taking in your car to this dealership for repair or maintenance. Last year I spent almost 3k on my Acura RDX and part of the job was a tune up with new spark plugs . I just found out they only changed the front plugs the rear ones were old and I was charged for all of them.
Super friendly, awesome customer service, so they can run you dry! Took my vehicle there and was told I practically needed a new engine. They provided a rental (this is apart of the wool that gets pulled over your eyes) and kept my vehicle for the weekend. $500 later and no work done after the diagn... Read More
Fantastic service when we were starting a long road trip. Heading out on a 6+ hour drive to take our daughter back to college in PA our MDX engine light went on and the car was losing power. We pulled in to the dealership and Jeff Neal did an outstanding job of understanding our situation, quickly... Read More