Acura dealer Sherman Oaks
Sales Hours
09:00 AM to 08:00 PM
Virtual Appointment
unavailabile - 91401
Home Delivery
unavailabile - 91401
Test Drive
unavailabile - 91401

View Gallery
Dealership Services -
service
finance
sales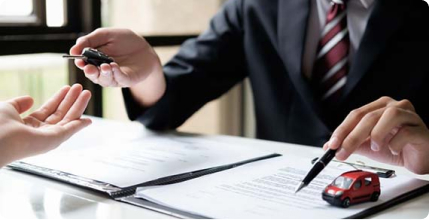 Get Pre-Approved Financing
We offer quick and easy financing options to help you purchase your new vehicle with no SSN required. We'll find you a car loan with the lowest interest rate possible and offers lowest processing fees.
Review From Google (Most relevant)
I got so lucky to have had Raul Martinez helping me acquire my ILX A Spec! He was wonderful throughout the whole process. Out of all of the dealerships we visited on Van Nuys Blvd that day, Acura was the one that worked with us most and were very reasonable about it. Hector from the service departme... Read More
Took my TLX for the B1 maintenance. The service rep was very professional, nice and helpful. My car runs great. The service Dept. brought my car to me washed and the service rep gave me a sheet with all the maintenance performed. I waited for the work to be done in a timely manner. Good service.
If you like how legendary Chuck Norris takes care of business in his movies, look no further and reach out to Kevin Norris (I believe he is not related). Kevin was truly professional and kept me updated from the time I sent my first inquiry for my MDX until I drove out from Acura of Sherman Oaks. Th... Read More
I've received great service every time I've gone. Bailey is a wonderful service advisor and I've never had any problems. Acura service is not cheap so it's nice to be able to take my car to a place where the work is going to be done right and the service team is cool to work with.
Best service department experience Ive ever had. Have been bringing my acura here for over 4 years now. Never try to overcharge or add on unnecessary service items and are always very timely. Bailey is the best! Definitely ask to work with him!
Got my airbag recall warranty work done here for my Acura, and warranty for SRS sensor. Nice quiet dealership, plenty of comfortable chairs in waiting room. Made an appointment and got my car repaired in record time compared to other car brands like german cars, and popular brands like Tesla. I l... Read More
Came in unannounced and without an appointment due to tire damage from a road hazard. Bailey and team were able to complete the repair and also complete the latest service. I dropped the car off at ~2pm and it was ready for pick-up upon opening the next morning. Thanks for the fast turnaround.
Dishonest people in charge at this dealership. Get everything they say in writing!!! Made promises to me they never keep and did not honor the 60 day warranty. I had to sue them and they looked so stupid in court. Buyer beware!!! Avoid this dealership if you can find the same thing else where but a ... Read More