Acura dealer Westlake Village
Virtual Appointment
unavailabile - 91362
Home Delivery
unavailabile - 91362
Test Drive
unavailabile - 91362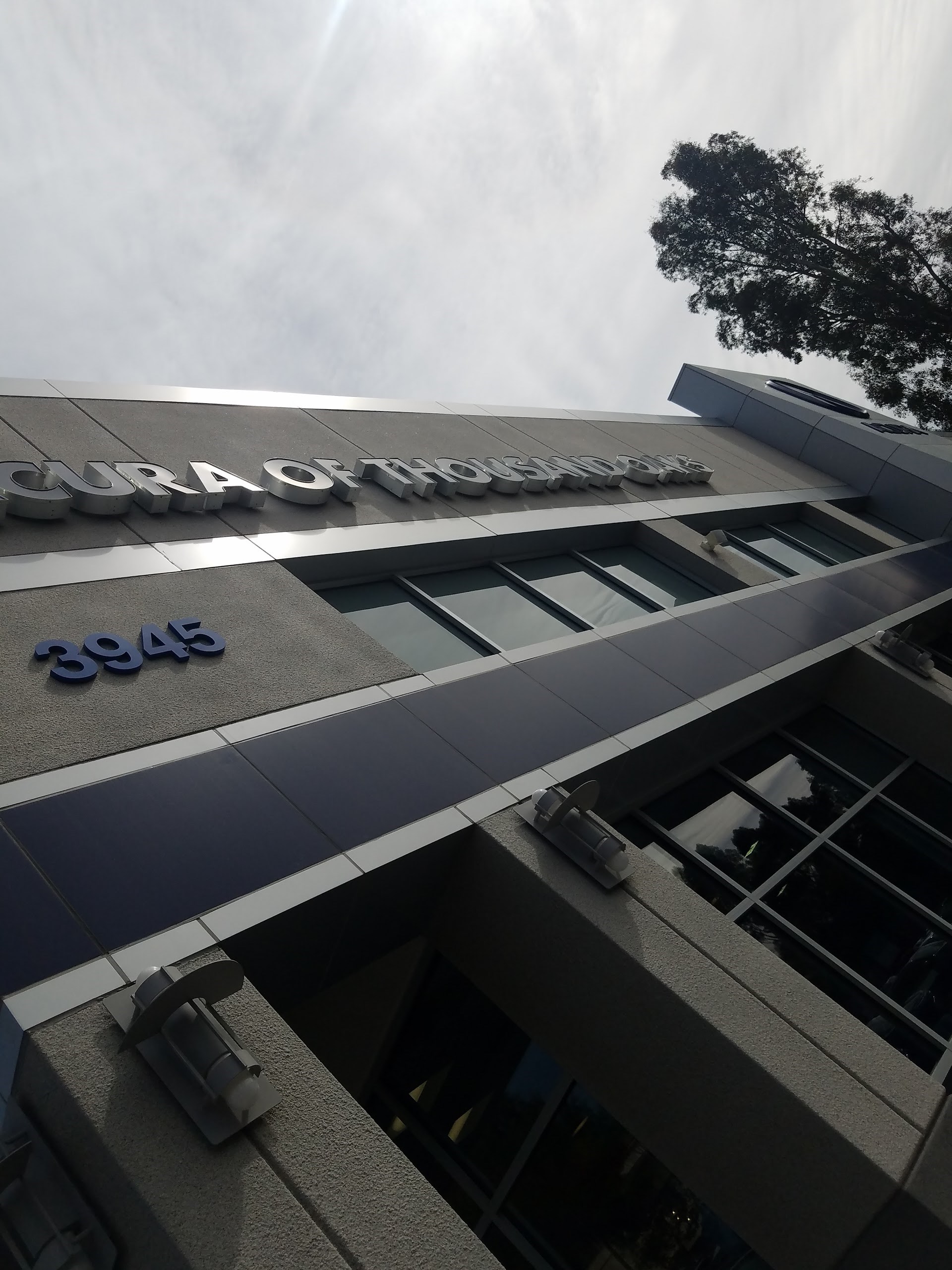 View Gallery
About
Swickard Acura of Thousand Oaks
Get to Know Acura of Thousand Oaks Acura of Thousand Oaks is where you can achieve your Acura goals. Between our expansive inventory, our dedicated team of Acura experts, and our top-notch automotive resources, you can find solutions to all your Acura needs right here in the Thousand Oaks Auto Mall. We're proud to serve our Thousand Oaks community, and we're eager to put our skills and expertise to the test to help you get as much as possible from every moment you spend teaming up with us. Curious about what we have to offer here at our luxury car dealership serving Oxnard? Find out more when you explore our dealership services. Explore Our New Acura Inventory If you're excited to see what the new Acura lineup has in store for you, you can find the latest releases here at our dealership. We offer an expansive selection of new Acura models for you to dive into, and we have a team of knowledgeable Acura experts who are ready to help you find the best fit for your needs. Whether you have your heart set on a new Acura sedan or a luxurious new Acura SUV, our professional sales team is ready to guide you through your shopping experience so that you can feel confident about your next Acura purchase or lease. Shop Exceptional Pre-Owned Vehicles If brand-new Acura models aren't what you're looking for, you can find a pre-owned vehicle to suit your needs and your budget when you explore our used inventory. You can find used luxury cars for sale near Ventura as well as a host of other top-notch, high-quality used models, so we encourage you to take a closer look here at our dealership when you're ready to take the next steps. Personalize Your Acura Experience with Adviserly Adviserly allows our customers to choose their own sales adviser. Instead of simply assigning a sales adviser to you at random based on availability, we offer our customers the option to choose their own sales adviser to match their specific needs. Adviserly allows you to get a sense of what our team members specialize in so that you can choose your adviser based on how much their experience aligns with your specific needs. For example, if you have your eye on a 2022 Acura ILX, you can choose your sales adviser based on who has the most experience with that particular model. You can use Adviserly to help you get the most out of your automotive journey here at our dealership, so we encourage you to connect with us if you have any questions about how this helpful feature works. Schedule Professional Acura Maintenance and Repair All Acura models need regular maintenance to keep them running smoothly. Here at our Acura dealership serving Los Angeles, you can enjoy the boost of confidence that comes from knowing that the team handling your car is professionally trained to tend to your specific kind of vehicle. Our Acura technicians train hard to hone their skills so that they can keep up with the needs of modern Acura models, so you can always depend on our team to deliver precise, careful, thorough maintenance to help you get more out of your Acura model and enjoy a safer, smoother experience behind the wheel as you drive around Valencia.
Dealership Services -
service
finance
cash for cars
sales
Review From Google (Most relevant)
Brian Park does a superb job and was so easy to talk to and work with. Buying a car is not always an easy decision, but Brian wasn't pushy, but he was there every step of the way to make sure I was comfortable with my purchase and even checked in with me the following day. Customer service isn't al... Read More
I was in a bind on a Monday with a flat tire and needed same day repairs and new tires. Out of 3 southern CA Acura dealers they had the best response, willing to work quickly and same day and didn't just send me to voicemail! I had my car towed from Culver City to Thousand Oaks because they exhibite... Read More
We had a small dent near the back fender. We purchased an extra coverage when we purchased the car. I took the car to Acura of TO. Pictures were taken and I received a call later in the afternoon that they will have someone try to fix the dent. The following week the dent was repaired at no cost ... Read More
I regularly take my car to Acura of TO and I've always had a great experience. The are prompt with their service and always performed repairs to my satisfaction.They don't recommend unnecessary repairs and when they suggest repairs, I don't second guess them. They've built a trust and I hope others ... Read More
Great customer service. Service experience was welcoming, easy, thorough and accommodating. Leo, my service rep made sure my first service visit there, since moving to THousand Oaks area from the east coast was perfect. Highly recommend Acura of Thousand Oaks. I couldn't be more satisfied.
Hands down, the best car buying experience we've ever had! Fast, easy and very smooth process. I highly recommend Acura of Thousand Oaks for anyone looking to purchase a vehicle.
I have been taking my Acuras (TSX then RDX) to Acura Thousand Oaks for years, and I am 100% pleased with the entire team. Leo provides THE BEST customer service - he is professional, honest, and hard-working. He and the staff always go above and beyond. I wouldn't trust my vehicles with anyone else.
Worst service ever. I had an appointment at 10am to sign finance docs. I didn't want to waste my time at a dealership but was told by the sales associate that I would need to come in. I got there 20 minutes before my appointment. I was told they were short staffed and didn't have a finance guy to w... Read More