Buick dealer fremont
Chevrolet dealer fremont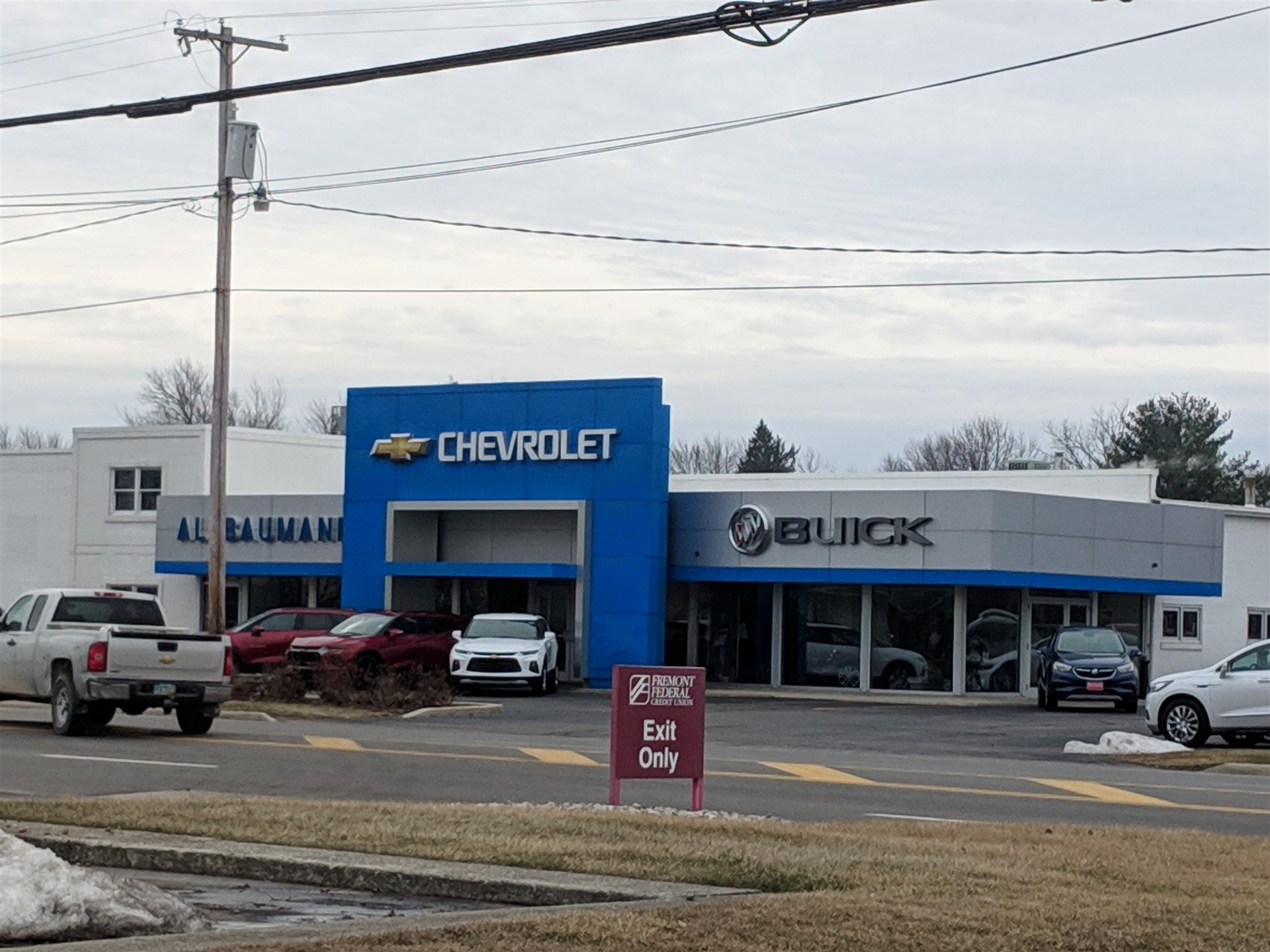 View Gallery
About
AL BAUMANN CHEVROLET-BUICK, INC.
A FREMONT, OH AUTO DEALERSHIP FOR WOODVILLE AND CLYDE, OH BUICK AND CHEVROLET BUYERS What makes Al Baumann Chevrolet Buick different from other automotive dealers? As an established Fremont, OH dealer for over 60 years, we are committed to our customers, community, and also provide vehicles to our GM customers. Visit our sales, service, or parts department and you can literally feel the difference in your experience compared to other dealerships. Fremont Chevrolet drivers can contact us today to learn more about the specials and offers we have at our dealership.Local Ohio drivers can find new or used vehicles, auto financing options, quick quotes, or schedule service appointmentson our easy to use site. As your Fremont and Clyde, OH Buick and Chevrolet source, we are ready to help you in finding the perfect car, truck, or SUV. Our dealership has an extensive inventory of new, used, and certified pre-owned vehicles for you to choose from. We also provide service, parts, and accessories to our Fremont Chevrolet customers. BODY SHOP FOR CLYDE BUYERS AT OUR FREMONT, OH BUICK AND CHEVROLET DEALERSHIP In case of an unfortunate accident, our body shop in Fremont, OH is a well-known "direct repair" facility for numerous insurance companies. We perform collision repairs on all makes and models. Remember "you do have a choice of where your vehicle gets repaired". Fremont Chevrolet drivers rely on our dealership for all their vehicle needs. Stop by today or contact us to schedule a service appointment! We are happy to serve our Fremont Chevrolet drivers with sales, service, and maintenance. GM-CERTIFIED SERVICE CENTER - SERVING FREMONT CHEVROLET DRIVERS Al Baumann Chevrolet Buick also has a full-service center, where you can schedule an appointment, view our internet specials, or find tires for your car, truck, or SUV. Our knowledgeable and dedicated auto technicians know just what your vehicle needs to get it running like new! Fremont Buick and Chevrolet customers can check our hours and directions page and come visit us today! If you are searching for an auto body shop, you should directly head to our Fremont showroom! Schedule an appointment or contact us to learn more. We look forward to seeing you soon at our dealership. Fremont Chevrolet customers can stop by our auto service and repair center in Fremont for all their vehicle-related needs today! Our expert technicians will take the utmost care of your vehicle so that you go back on the road as soon as possible. Visit our dealership now; we are your Fremont Buick and Chevrolet vehicle source. Al Baumann Chevrolet Buick | 2379 W. State Street Fremont, Ohio, 4342
Dealership Services -
service
finance
sales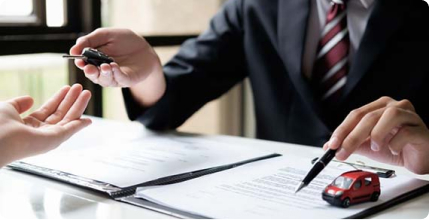 Get Pre-Approved Financing
We offer quick and easy financing options to help you purchase your new vehicle with no SSN required. We'll find you a car loan with the lowest interest rate possible and offers lowest processing fees.
Review From Google (Most relevant)
We had a wonderful experience. Everyone was so friendly and helpful and worked very hard . We had exceptionally good communications with Taylor and RJ and they worked very hard securing the best price for our trade in and helping us make the best deal on our new car. After the sale Taylor has alr... Read More
I shared a negative review several months ago, and was compelled to give them another chance. My diesel truck had a power issue so I had to drop it off without notice. The next day they were able to diagnose the issue, ordered the parts and had it back to me the following day. I couldn't have expect... Read More
Took my Mazda here for its very first service appointment (this is also my very first car so this was my first experience with service in general) and it was such a pleasant experience. Everyone in the service center was so wonderful and answered all questions I had. I wish I could remember who my s... Read More
Very satisfied as always. Did a super job. My truck looks like new. Did everything they said they would do and got it back super clean. Kevin Adams is great to work with
Vehicle went in shop on May 16th due to car accident (other driver at fault).Was supposed to be a 3 day job As per insurance quote. I had to contact them a few times a week to find out what was going on with my vehicle, Due to the fact that I was getting calls from rental car company Saying my car h... Read More
Greatful the issue with my heater and defrost was able to be fixed with a part, especially with the weather changing to cold temps. So glad they were able to determine the "clanking" noise I'd been hearing. And recommend an air filter be changed as well.
A very excellent repair shop. Everyone, the service manager, technician, and even billing did a great job. Very professional, courteous, and honest. Keep up the good work!
While trveling from New york City on a Holiday week our 2019 Tahoe blew a water pump. The dealership reccomended rental car, hotel, and kept us informed on the needed service. Dakota on the service desk worked with co workers to make sure we did not get stranded. Thanks to all here that helped.